Scania 4x4
This is the model that we have for sale today.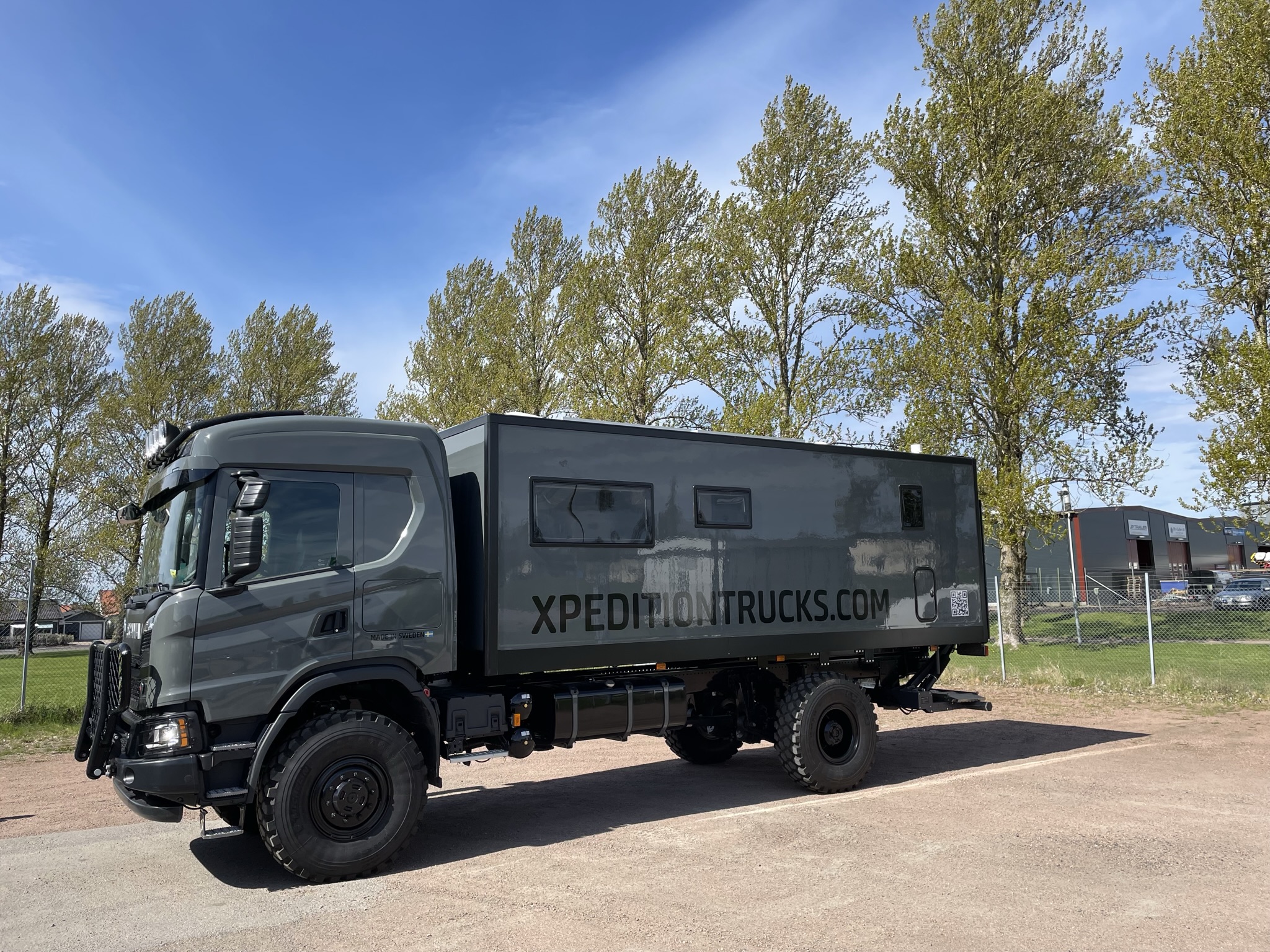 Why You Should Xpedition Trucks ?
We build reliable vehicles with hiqh quality.
We customize everything after your needs.
Wine cooler, roof terrace and a burning stove are some of our equipments that you will get when you buy a Xpedition Truck.
Do you need bigger water tanks? We will help you the build a vehicle that fits all your needs.