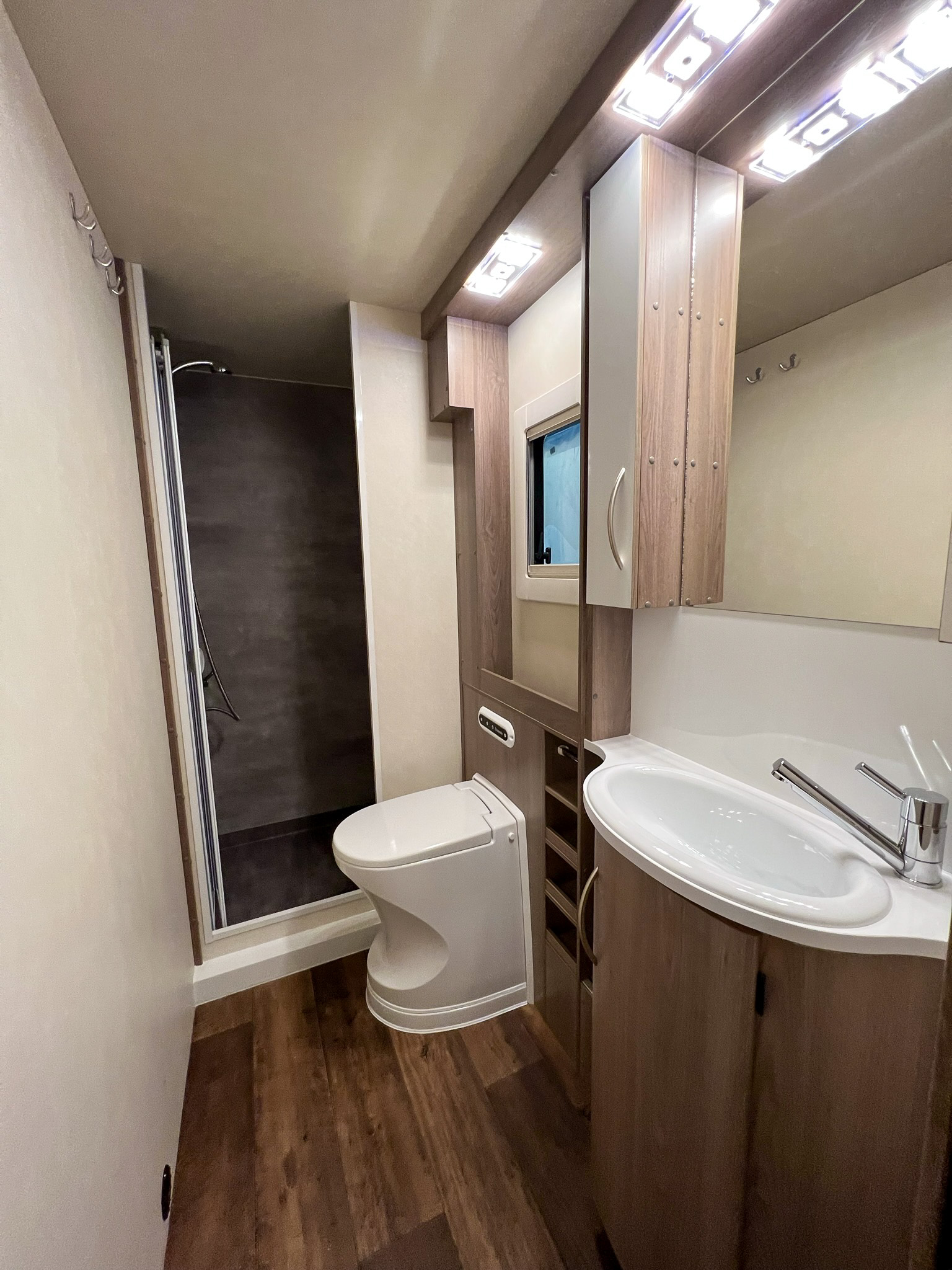 Y

ou have plenty of space in the bathroom.

The toilet Cinderella Travel represents a totally new way to handle waste, easily, without the hassle of emptying in designated areas.

Bathroom furniture with basin, mirror and bathroom cabinets.
The toilet
Cinderella Travel incineration toilet
The toilets are designed and produced in Norway, known for longevity and high quality with excellent capacity and sustainable, ecological design – without polluting outcomes. Cinderella Travel provides a hygienic and easy way to dispose of toilet waste safely, either on the road or on the water.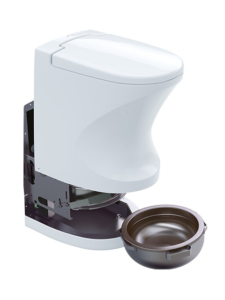 Cinderella's incineration toilets incinerate human waste at high temperatures, leaving only a minimal amount of sterile ash. Four people using the toilet for a week will only produce about one teacup of ash.
With Cinderella Incineration Toilets, you avoid the major costs and strict regulations associated with connecting to sewage, and you can enjoy the same comfort and convenience as with a flush toilet.
Since our toilets don't require a connection to water and sewage systems, they can be installed in vulnerable natural areas and off grid.
Cinderella is a total waste handling solution, no after handling. No need for further waste transport or handling, as required by other toilet systems.
Cinderella incineration toilets are easy to use, and the Cinderella bowl liners safely transport the waste to the incineration chamber. This keeps the toilet hygienic and clean, compared to other options available on the market. Simply lift the lid and seat ring.
Place an original Cinderella bowl liner in the bowl and put the seat back down. Use the toilet as you would any toilet and close the lid when you are done. Press the "flush button" and the bowl liner, with its contents, is released into the incineration chamber below.
The toilet is now ready for use and the process as described can be repeated.
The large area – 90 x 70 cm gives you plenty of room to shower and also includes a towel dryer.