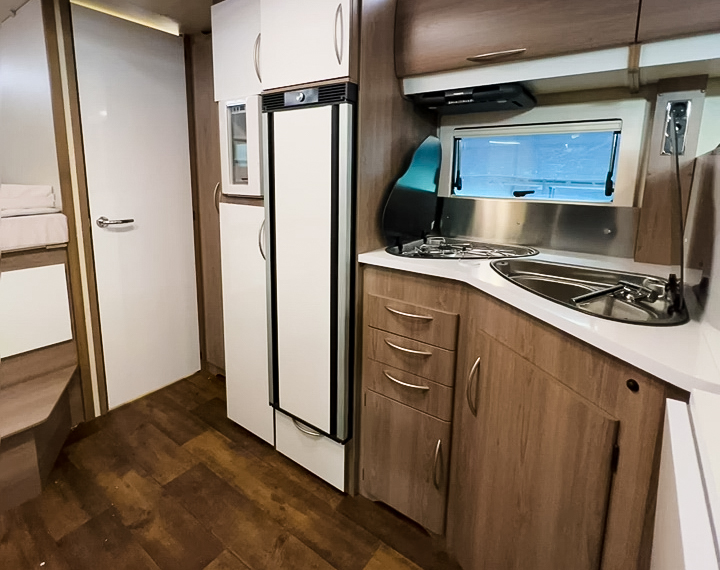 T

he kitchen has everything you need and some more.
How about a ice machine and a whine cooler when you are off grid?
Refrigerator
Dometic RCL 10.4T
The refrigerator is a compressor refrigerator, 133 L, TFT display and with a double-hinged door.
This elegant slim tower compressor refrigerator adds glamour to your mobile kitchen. Packed with new generation 10-series features, it gives you unprecedented convenience: a door that opens to the left and right, a versatile interior with a removable, double-hinged freezer compartment, and a smart crisper that keeps fruit and vegetables fresh for longer.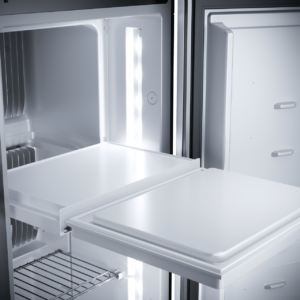 Compressor wine cooler, dual-zone, freestanding or built-in, 18 bottles.
Enhance your kitchen with this dual-zone wine cooler that can be freestanding or seamlessly built-in to create an elegant style in any home. It has room for 18 Bordeaux bottles attractively presented on FSC certified wooden shelves.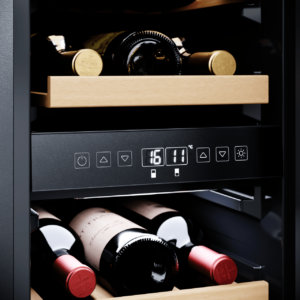 Air recirculation cooker hood with two-speed fan.
This innovative cooker hood cleans and recirculates air – so there's no need to install a roof ventilator.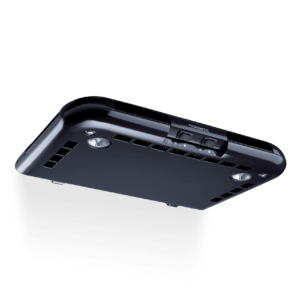 A triangular stainless steel hob, perfectly matching the Basic Line 33 bowl. And depending on your kitchen layout you can choose for a left or right handed version.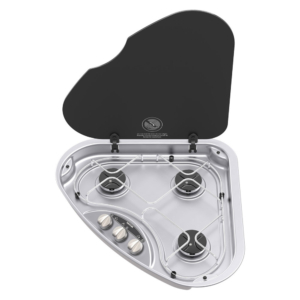 Bowl
Thetford Basic Line 33
The quality and ergonomic layout of this range has been proven throughout the years. Stainless steel bowls make it easy to clean. And you can combine them with matching hobs. A triangular stainless steel bowl perfectly matching the Basic Line 330 hob.